ENGLAND FINISH AT THE TOP, AUSTRALIA 2nd , CANADA 3rd & INDIA 5th
England finished the 2014 Commonwealth Games Sunday on top with a medals haul of 174 medals – 58 gold, 59 silver and 57 bronze – ahead of Australia which won 137 medals – 49 gold, 42 silver and 46 bronze and Host Scotland finished fourth with 19 Gold, 15 Silver,19Bronze and  53 medals in total.
England ended Australia's reign as kings of the Commonwealth. Not since 1986 had the Aussies failed to top the medal table at these Games – finishing above England on six successive occasions. In New Zealand and Canada, Malaysia and Manchester, Melbourne and Delhi, the Poms were subjected to a gold medal bashing by their Ashes rivals.But all that changed in Glasgow where England finished so far ahead of Australia they needed binoculars to spot them.
Canada finished  third at the Games, winning 82 medals — 32 gold, 16 silver, 34 bronze. Four years ago in India, Canada claimed 76 medals to finish fourth, kept off the medal podium for the first time since 1962.
Impressive show by India also with 64 medal haul – 15 gold, 30 silver and 19 bronze – that ensured a fifth place finish in the leaderboard for India after England, Australia, Canada and hosts Scotland. It was India's third best showing in the Commonwealth Games after the 100 plus bounty at home in Delhi four years back and the 69 medals they picked up at Manchester in 2002.
Pakistan won 3 Silver and 1 Bronze, Bangladesh and Sri Lanka each won 1 silver medal.
| | | | | | |
| --- | --- | --- | --- | --- | --- |
| Pos | Country | Gold | Silver | Bronze | Total |
| 1 | England | 58 | 59 | 57 | 174 |
| 2 | Australia | 49 | 42 | 46 | 137 |
| 3 | Canada | 32 | 16 | 34 | 82 |
| 4 | Scotland | 19 | 15 | 19 | 53 |
| 5 | India | 15 | 30 | 19 | 64 |
| 6 | New Zealand | 14 | 14 | 17 | 45 |
| 7 | South Africa | 13 | 10 | 17 | 40 |
| 8 | Nigeria | 11 | 11 | 14 | 36 |
| 9 | Kenya | 10 | 10 | 5 | 25 |
| 10 | Jamaica | 10 | 4 | 8 | 22 |
| 11 | Singapore | 8 | 5 | 4 | 17 |
| 12 | Malaysia | 6 | 7 | 6 | 19 |
| 13 | Wales | 5 | 11 | 20 | 36 |
| 14 | Cyprus | 2 | 4 | 2 | 8 |
| 15 | Northern Ireland | 2 | 3 | 7 | 12 |
| 16 | Papua New Guinea | 2 | 0 | 0 | 2 |
| 17 | Cameroon | 1 | 3 | 3 | 7 |
| 18 | Uganda | 1 | 0 | 4 | 5 |
| 19 | Grenada | 1 | 0 | 1 | 2 |
| 20 | Botswana | 1 | 0 | 0 | 1 |
| 20 | Kiribati | 1 | 0 | 0 | 1 |
| 22 | Pakistan | 0 | 3 | 1 | 4 |
| 23 | Trinidad and Tobago | 0 | 2 | 3 | 5 |
| 24 | Samoa | 0 | 2 | 1 | 3 |
| 25 | Bahamas | 0 | 1 | 1 | 2 |
| 25 | Mozambique | 0 | 1 | 1 | 2 |
| 27 | Bangladesh | 0 | 1 | 0 | 1 |
| 27 | Isle of Man | 0 | 1 | 0 | 1 |
| 27 | Nauru | 0 | 1 | 0 | 1 |
| 27 | Sri Lanka | 0 | 1 | 0 | 1 |
| 31 | Ghana | 0 | 0 | 2 | 2 |
| 31 | Namibia | 0 | 0 | 2 | 2 |
| 31 | Zambia | 0 | 0 | 2 | 2 |
| 34 | Barbados | 0 | 0 | 1 | 1 |
| 34 | Fiji | 0 | 0 | 1 | 1 |
| 34 | Saint Lucia | 0 | 0 | 1 | 1 |
| 34 | Mauritius | 0 | 0 | 1 | 1 |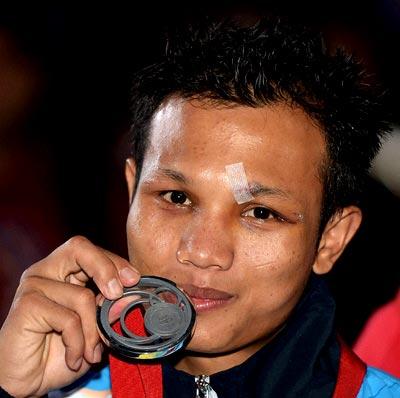 Related posts: