Ontario Athletes Contribute to a Record-Breaking Performance at 2018 Winter Paralympics
Ontario is celebrating the amazing achievements of its para-athletes who helped Canada earn a new national medal record at the 2018 Winter Paralympics Games, with Ontario para-athletes winning 6 medals in team and single events out of 28 medals for Team Canada.
This year, 21 Ontario athletes were part of the largest Canadian team ever to be sent to a Winter Paralympics — competing in all five sports in PyeongChang, South Korea. In total, 16 Ontario para-athletes reached the highest level of their sport by securing a spot on the Paralympic podium for Team Canada. Local favourites who represented Canada on the world stage and won top honours include:
Mac Marcoux from Sault Ste. Marie won gold for men's downhill and a bronze in alpine skiing, men's giant slalom.
Mark Ideson from London, Ontario, skip for Team Canada, took home bronze for wheelchair curling.
Collin Cameron from Sudbury, Ontario became the first Canada para Nordic sit skier ever to medal with bronze in 7.5 km biathlon, 15 km race and 4×2.5 km open relay in cross-country.
Thirteen out of 17 athletes on the silver-winning para ice hockey team are from Ontario including Corbin Watson, Rob Armstrong, Brad Bowden, Adam Dixon, Tyrone Henry, Billy Bridges, Dominic Cozzolino, Ben Delaney, James Dunn, Tyler McGregor, Bryan Sholomicki, Corbyn Smith and Greg Westlake.
The province's Quest for Gold program supports over 1,300 athletes from over 50 sports, while also supporting programs that enhance coaching and training to help athletes reach their full potential. All sixteen athletes who won medals at the 2018 Paralympic Games are Quest for Gold recipients.
Supporting amateur para-athletes is part of Ontario's plan to create fairness and opportunity during this period of rapid economic change. The plan includes a higher minimum wage and better working conditions, free tuition for hundreds of thousands of students, easier access to affordable child care, and free prescription drugs for everyone under 25 through the biggest expansion of medicare in a generation.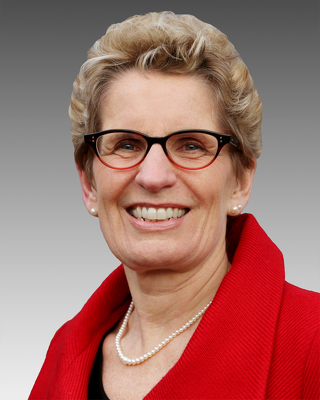 "Congratulations to Ontario's Paralympians on your remarkable success at the 2018 Paralympic Games in PyeongChang. We are all so proud of your achievements. Your determination, skill and perseverance remind us that we all have the power to break down barriers and overcome our differences. Thank you for setting a shining example for the next generation of para-athletic champions — and for all athletes."
"Congratulations to all of our para-athletes for their outstanding performance at the 2018 Paralympic Games in PyeongChang. The Ontario para-athletes that represented Canada were outstanding ambassadors for a growing parasport system and serve as an inspiration to Ontarians. Congratulations to the coaches, officials, volunteers and families who have supported our athletes on the road to the Paralympic Games. We are proud to support our athletes with the training and competition opportunities that they need to be successful as we build a world-class amateur sport system."
Related posts: