Premier Wynne Announces More Than $60 Million in New Agreements in Chongqing
Today in Chongqing, Premier Wynne announced more than $60 million in new business agreements that will create an estimated 98 new jobs in Ontario, including:
The University of Windsor is partnering with Southwest University, building on 10 years of collaboration, to establish the International Joint Laboratory on Watershed and Lake Management. This five-year agreement will create up to 50 high-value jobs in Ontario and is valued at $6 million
Ontario's Canada Lawkes International Natural Health Products signed an agreement with Chongqing Lummy Jin Shu Chinese Medicine Decoction Pieces, valued at $10 million, to supply Ontario ginseng for use as medicine and health supplements in the Chinese market.
Today Premier Wynne met with Chen Min'er, Party Secretary of Chongqing, making her the first Canadian leader to meet with him since he assumed the role. The leaders discussed opportunities for collaboration between Ontario and Chongqing in environmental technology and postsecondary education.
While in Chongqing, the Premier also participated in the Ontario-Southwest China Science, Technology and Innovation Roundtable to discuss the future of research and development collaboration with China. The Premier was joined by representatives from the University of Windsor, Laurentian University, Western University, the University of Guelph, Lakehead University, the University of Waterloo and a number of leading Chinese institutions.
Yesterday the Premier, along with Michael Chan, Minister of International Trade, participated in a roundtable discussion with the Canada China Business Council, a non-profit organization that provides the information and connections needed for businesses to succeed in China and Canada. The roundtable was an opportunity for the Premier to promote Ontario as a trade and investment destination.
The Premier and the business delegation proceed to Shenzhen tomorrow to continue to explore additional partnership opportunities with Chinese businesses and institutions.
Building international partnerships and diversifying trade to grow the economy is part of Ontario's plan to create fairness and opportunity during this period of rapid economic change. The plan includes a higher minimum wage and better working conditions, free tuition for hundreds of thousands of students, easier access to affordable child care, and free prescription drugs for everyone under 25 through the biggest expansion of medicare in a generation.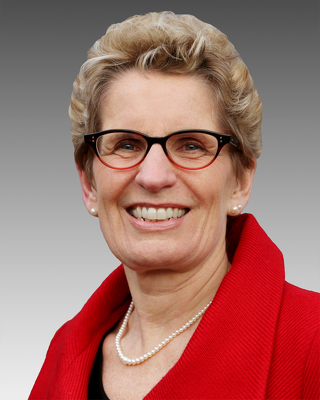 "As Premier, I am committed to supporting opportunities for Ontario businesses to connect with fast-growing and strong economies like China. By opening doors for new relationships with industry leaders in Chongqing and creating opportunities for Ontario's businesses and institutions to grow, we are delivering on our commitment to support job creation and economic growth here in Ontario."
"One of Ontario's greatest advantages in the global marketplace is our people. Home to a diverse and highly skilled workforce, Ontario is known for creating products and delivering services that meet international demand and we are working to ensure our businesses can reach consumers through our four Ontario Trade and Investment Offices located in China. The successful signings from this mission reinforce Ontario's position as a top trading partner and will help generate more jobs and economic opportunities across our province."
Related posts: