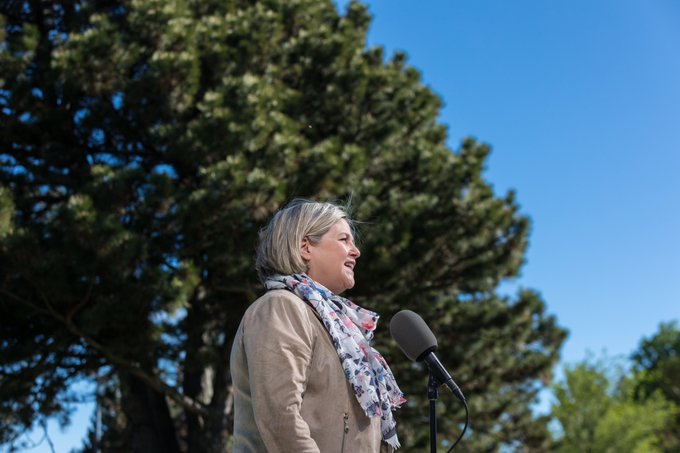 NDP candidates Lisa Gretzky (Windsor West), Gemma Grey-Hall (Windsor—Tecumseh) and Ron LeClair (Essex) said that an NDP government would invest in making health care better for the families of Windsor and Essex.
"Families in Windsor-Essex deserve a health care system that actually meets their needs. They shouldn't have to face long emergency wait times or contend with hallway medicine because there aren't enough beds or staff available," said Gretzky. "An NDP government would bring in universal mental health coverage and undo years of cuts to hospital funding. We would repeal Ford's low wage policies so that Windsor can keep the nurses we have and attract more, instead of losing them to hospitals across the border."
The NDP would immediately repeal Doug Ford's low wage policy Bill 124, which supresses nurse wages and has led to many leaving the profession, and hire 30,000 nurses across the province.
"We're going to make sure the new regional hospital gets built quickly and that we have the right mix of services there for families," said Grey-Hall. "The new regional hospital is critical to the future of health care here in Windsor, and we're going do what it takes to make sure it's built on schedule. We're going to provide enough nurses and health care workers so that we don't have long wait times and hallway medicine, like we had under the Liberals and Conservatives."
An NDP government would prioritize the new regional hospital and make sure it is built on schedule. It would also restore hospital funding cut or frozen by pervious governments and ensure that funding keeps up with inflation, population growth, aging, and the unique needs of Windsor-Essex.
"We'll make sure the regional hospital offers the services Essex families need," said LeClair. "Over the years, we've seen cuts to critical services, like advanced gastric and cardiac surgeries, and some cancer treatments. No one here should have to drive to London, Toronto or Detroit to get the health care they need. With an NDP government, communities and families across Essex will able to get the care they need right here at home.